Over the years, Amazon delivery (Ticker: AMZN) services have revolutionized the retail industry with its Prime membership program, which initially offered unlimited free two-day shipping to customers across the United States.
As competitors like Target and Walmart attempted to keep up with limited two-day offers, Amazon continued to expand its offerings, providing customers with a vast selection of products.
However, recent developments suggest that Amazon is quietly preparing to change customer expectations and behavior when it comes to delivery. By incentivizing pickup options and promoting alternative methods of receiving orders, Amazon aims to reshape the landscape of e-commerce and potentially impact the job market for Amazon delivery drivers.
Exploring Pickup Options: Amazon's $10 Credit Offer
While the price of Prime membership has increased to $139 per year, Amazon has introduced various additional benefits, such as Prime Video and a music service.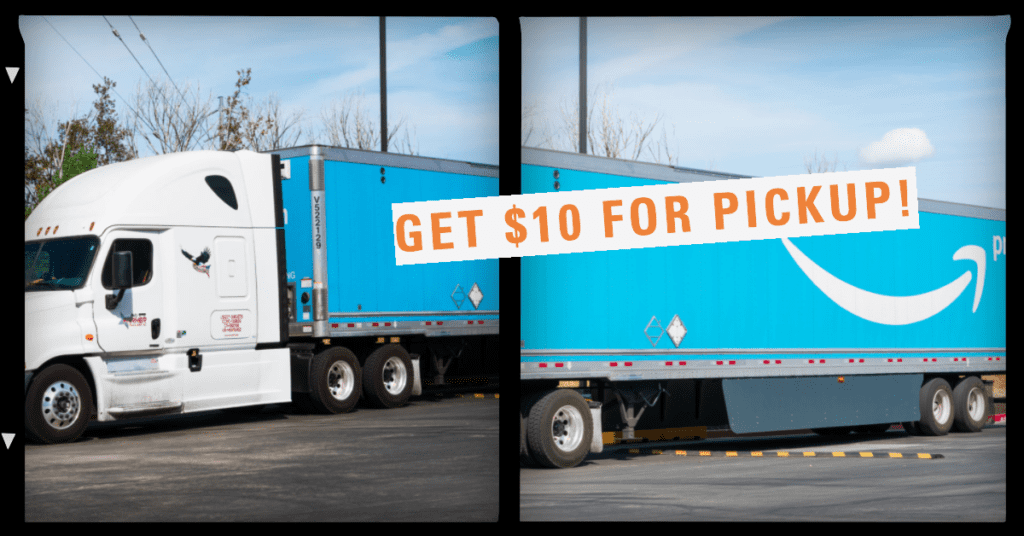 Nevertheless, the core of the membership program still revolves around the convenience of free two-day shipping to customers' homes.
Recently, Amazon has been encouraging Prime members to consider pickup options by offering a $10 credit for orders collected from designated locations, including Whole Foods, Fresh locations, Kohl's, and Amazon Lockers.
From a logistical perspective, consolidating multiple orders for delivery to a single location is more cost-effective for Amazon compared to delivering individual packages to numerous households. This offers clear advantages for the retailer in terms of operational efficiency and cost savings. However, it may be challenging for consumers to discern the tangible benefits they gain from this arrangement, apart from concerns regarding package security.
Amazon asserts that the $10 pickup promotion aims to promote awareness and usage of the pickup option, rather than being a direct cost-saving measure. Nonetheless, this incentive may also be part of a broader long-term strategy by the company to shift customer expectations and reshape their behavior regarding delivery methods.
Changing Customer Behavior – Implications
According to experts in the retail industry, Amazon's push to promote pickup options signifies a larger objective beyond mere customer awareness. Some believe that the company aims to wean shoppers off the expectation of free home delivery, which can be financially burdensome for retailers due to the associated delivery costs.
Hoobil8 Chief Strategy Officer DeAnn Campbell explains, "It costs retailers an average of $10-$20 to deliver, which can almost eliminate any profit on that product sale. This is the main reason e-commerce and direct-to-consumer businesses struggle to reach sustainable revenue. Giving shoppers a meaningful incentive to bypass delivery is the only effective way to reset how consumers use e-commerce."
Lisa Goller, a business-to-business content strategist, concurs with this viewpoint, emphasizing the changing economics of fast and free delivery. By promoting pickup, Amazon can redirect consumer habits to protect profit margins. Pickup tends to be more cost-effective, particularly for remote residences, compared to home delivery.
Ken Morris, managing partner at Cambridge Retail Advisors, suggests that encouraging pickup options allows Amazon to aggregate multiple purchases from individual shoppers. This approach can help mitigate costs associated with separate deliveries for each item. Additionally, the physical locations where pickups occur often offer opportunities for additional sales through impulse purchases, enhancing the overall revenue for Amazon.
The Future of Amazon Delivery Drivers | Amazon Delivery Jobs
As Amazon endeavors to reshape customer behavior, it is plausible that the demand for traditional home delivery services could decrease. While this transition may not happen immediately, the incentives provided by Amazon suggest a deliberate direction aimed at driving customers towards alternative methods of order collection. If successful, this shift could have significant implications for the job market of Amazon delivery drivers, potentially making it more challenging for individuals employed in this role.