In this article, I will be discussing how you can consistently make $500 through dividends payments by REIT investing. Before we start let's first understand what REITs are and how it works.
What are REITs?
REIT a.k.a Real estate investment trust is a company that manages and operates various real estate properties under its trust name. The properties could include residential like apartments, condos, etc., or commercial buildings like shopping malls, hospitals, hotels, etc. REITs provide an investment opportunity, like a mutual or index fund, that makes it possible for everyone not only the riches to benefit from high-class real estate properties. REITs also give dividends exactly similar to the way a stock or index fund would give. The stockholders of a REIT earn a share of the income produced – without actually having to go out and buy or manage a real estate property.
Why invest in REIT?
There are two major factors that attract a lot of investors including myself are :
When you buy a REIT you actually get all the benefits very similar to owning real estate but with one key difference and that is liquidity. Since REITs are like any other stock that you own considered a liquid asset, unlike a real estate property. You can sell and get out of the REIT if you wish to however liquidating a real estate property requires a lot of effort and time.
The second major advantage of owning a REIT comes in the form of dividends. REITs must pay out at least 90% of their income in the form of dividends to their shareholders therefore most of the REITs yield a very high dividend yield compared to most other stocks. Some REITs even offer 10% or more in dividend yield.
There are many REITs in the market that you can choose from. However, I would like to discuss only the REITs that pay out on a monthly basis. I like the monthly paying REITs a lot compared to quarterly/yearly as it keeps a consistent cash flow into account.
There are fewer REITs or for that matter even the stocks in the market that you would find which pay monthly divided and are fundamentally good as well. Most of the stocks which are good either pay quarterly or yearly dividends. With that said, here are my top five picks on REITs that are both fundamentally good and pay a monthly dividend as well.
1. Realty Income Corp (O)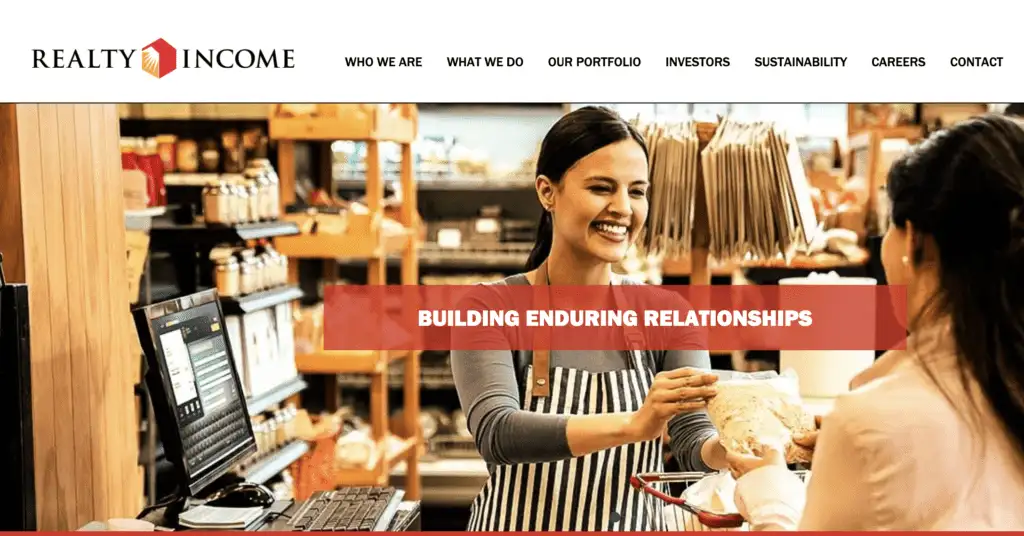 Realty Income, The Monthly Dividend Company®, is an S&P 500 real estate company with the primary business objective of generating dependable monthly cash dividends that increase over time. Its monthly dividends are supported by the cash flow from a diversified portfolio of properties located in 49 states, Puerto Rico, and the U.K.
For more information refer:
Realty Income Dividend
Dividend Yield: 4.74%
2. EPR Properties (EPR)

EPR Properties is a specialty REIT that invests in properties in select market segments that require unique industry knowledge while offering the potential for stable and attractive returns. EPR's primary investment segments are entertainment, recreation, and education.
For more information refer:
https://investors.eprkc.com/investing-asset-management/default.aspx
EPR Dividend
Dividend Yield: 8.45%
3. LTC Properties (LTC)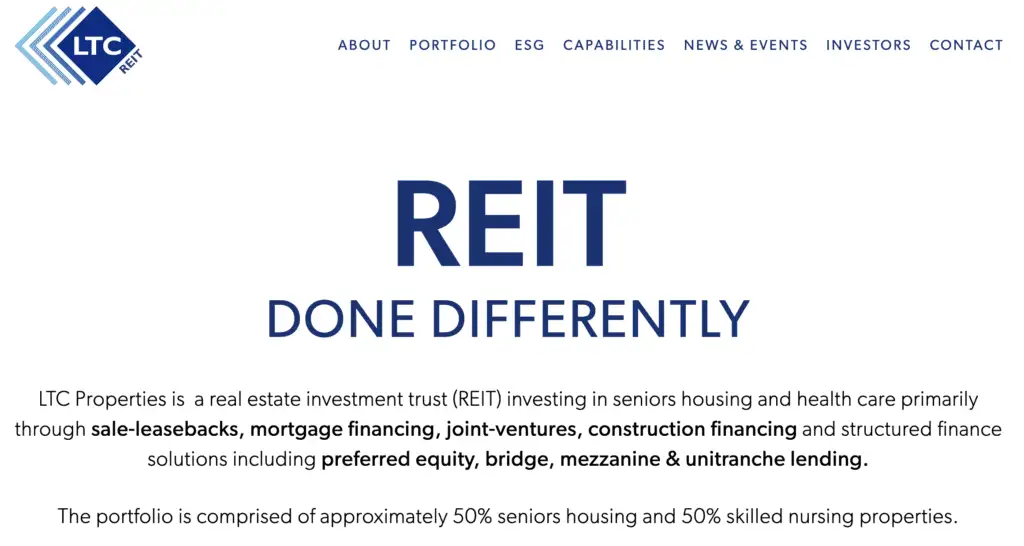 LTC Properties, Inc. is a self-administered real estate investment trust that invests primarily in seniors' housing and healthcare properties through triple-net lease transactions, mortgage loans, and other investments. LTC Properties operates in accordance with federal tax laws and regulations governing real estate investment trusts, which enables the company's income to be distributed to its stockholders without federal tax liability to the company.
For more information refer:
LTC Properties Dividend
Dividend Yield: 5.96%
4. AGNC Investment Corp. (AGNC)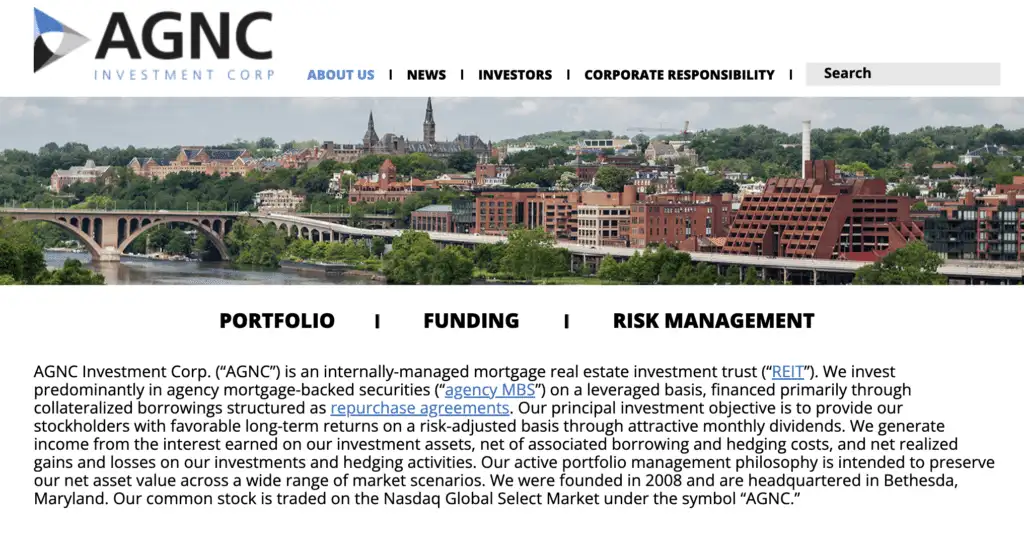 AGNC Investment Corp. is an internally-managed real estate investment trust ("REIT") that invests primarily in residential mortgage-backed securities for which the principal and interest payments are guaranteed by a U.S. Government-sponsored enterprise or a U.S. Government agency.
For more information refer:
AGNC Dividend
Dividend Yield: 17.52%
5. STAG Industrial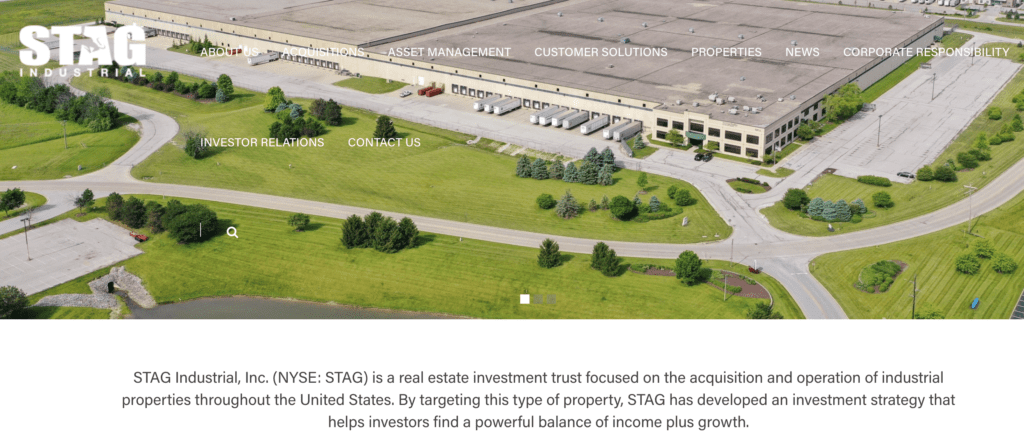 STAG Industrial, Inc. is a REIT focused on the acquisition and operation of single-tenant, industrial properties throughout the U.S ranging from $5 million to $50 million. By targeting this type of property, STAG has developed an investment strategy that helps investors find a powerful balance of income plus growth.
STAG Dividend
Dividend Yield: 4.61%
Now let's see a concrete example of how you can generate a consistent monthly income of $500 without actually owning a physical real estate property. In the below example, you are putting in$65000 on REITs to generate $500 in monthly income which is similar to getting rentals. But unlike a physical asset, your initial capital to start here is way less. You don't really have to have a large sum to start you can even start with $1000 and build up your portfolio from there.
The second advantage is liquidity as explained above. You are not tied to physical property and the hassles that come along with it. So you are free to dispose of it quickly in times of urgent need or if a better investment opportunity arises.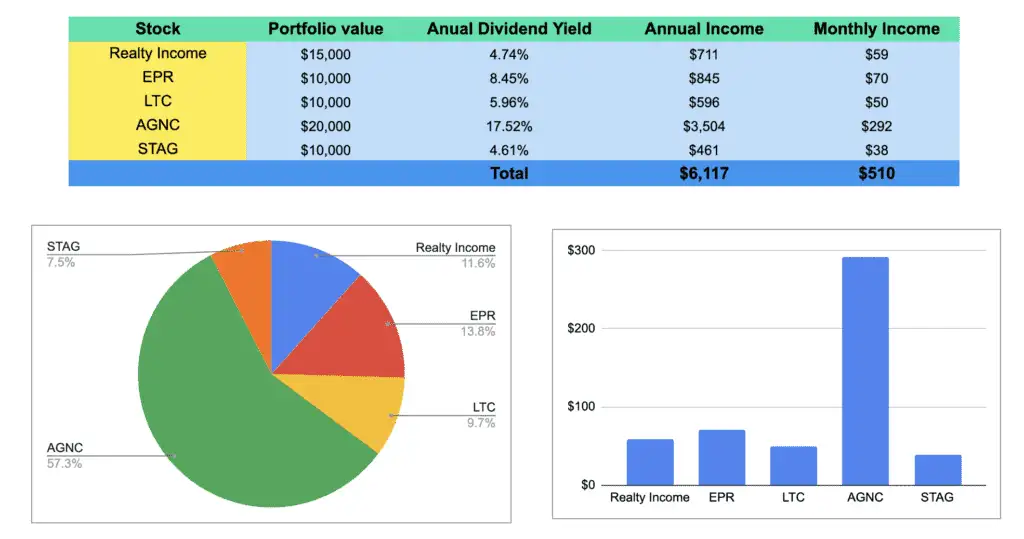 FAQ
How to buy REITs?
REITs are like any other stock so almost all brokers support buying and selling of REITs.  You can use your existing broker to buy/sell the REITs. 
Are REITs Good Investments?
Absolutely yes. REITs are a great way to diversify and bring balance to your portfolio. As explained in this article it generates a consistent cash flow for your investment. 
Can You Lose Money on a REIT?
As long as you select fundamentally sound REITs there is very little chance of losing money in REITs.  Compared to most of the speculative stocks in the market REITs are probably a way better investment.  One key way to differentiate a good REIT is by looking at its dividend payout history. There are some REITs example Realty Income (O) that has a dividend history of more than 30 years. 
How are REITs taxed?
The majority of REIT dividends are taxed as ordinary income up to the maximum rate of 37% plus a separate 3.8% surtax on investment income. The maximum rate will go back up to 39.6% in 2026. 
Hope you have found value in this article and that it would help you build your REITs portfolio. For any questions kindly reach out through this form or send an email to [email protected]