Introduction
Do you want to make $500 a month in passive income by doing almost nothing in a completely passive income? You have come to the right place. I will show you a proven method that has been rinsed and repeated by several investing giants including but not limited to Warren Buffet.
At first, this may sound unbelievable however this is more than achievable and also sustainable for life. Once it is set up, you don't need to raise even a finger to earn. I will first list a set of quality dividend stocks that generate $500 monthly and a proven plan to achieve the amount to get there.
The best thing about this is that you can start this passive income under $1000.
But before we dig deeper let's understand the basics:
What is a dividend stock anyway?
A dividend stock is a stock that pays cash, usually quarterly or monthly. If you look up a company that says it has a 5% dividend yield, then it means they pay 5% a year, based on the current stock price. So, if you take a company whose stock price is $100 with an annual dividend yield of 5% that means they pay $5 a year for every share you own.
It doesn't matter whether the stock price goes up or down, a good company with strong fundamentals pays its dividend to its shareholders. As an investor, you only need to be invested in the stock.
What is Passive Income?
Passive income is a type of income that requires minimal effort to maintain and generate. Passive income streams can provide a source of financial stability and can help to diversify an individual's income sources. Some common examples of passive income include rental income from real estate properties, dividends from investments, and profits from businesses in which the owner is not actively involved.
How much do you need to make $500 Monthly?
To make $500 a month in dividend passive income, you will need roughly about $80,000 invested. And that might sound like a huge amount to you however I can explain the right path to get there. It's easy with a slow start but consistent investing by leveraging the benefits of DRIP which we will talk about later in this article.
So now let's dive into the 5 stocks that pay a good dividend with a strong record of consistent dividend paying over several years. At the end of this, I will give an exact blueprint with a sample portfolio to generate $500 monthly in passive income.
Top 5 Dividend Stocks

Altria Group Inc ( MO )
Altria is one of the world's largest tobacco companies. Analysts say the cigarette market is dealing with secular headwinds, but Altria remains a relatively defensive investment in an inflationary environment. Altria is no longer a pure-play cigarette company and its premium positioning should help it maintain operating margins above 50% in the long term.
Dividend Yield: 8.65%
AT&T Inc (T)
AT&T is a diversified telecom, media, and technology company. AT&T has clear subscriber momentum following its divestment of WarnerMedia and expects AT&T's remaining core businesses to continue to generate the cash flow needed to support its dividend in a difficult environment.
Dividend Yield: 7.45%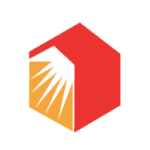 Realty Income (O)
One of the no-brainer stocks that you can buy is Realty Income, the real estate stock that pays investors a monthly dividend. Realty Income has a solid business that can weather economic storms. Realty Income Corp has been paying out quarterly dividends to its shareholders since November 15, 1994.
As a REIT, Realty Income is required by law to pay out 90% of its taxable income in dividends. This is the trade-off for not having to pay corporate taxes. As a result, REITs often pay the best dividends on the market, and Realty Income is one of the best of the best.
Dividend Yield: 5.01%
ONEOK Inc ( OKE)
ONEOK, Inc. has a long and dependable track record of paying dividends, stretching all the way back to 1972. Soaring energy prices have provided tailwinds for Oneok earnings. The company reported strong recent results beating analyst estimates with a profit of 92 cents per share and net income marked a 21% year-over-year increase.
Dividend Yield: 7.02%
Energy Transfer LP (ET)
It Energy Transfer has a 4-year average dividend yield in the double-digits and an outstanding forward yield of 7.88%. ET has a very stable cash flow profile, which makes it quite recession-resistant. It is also quite inflation-resistant, given that many of its pipeline contracts have inflation-related escalators attached to them.
Dividend Yield: 8.11%
Let's take a concrete example with exact figures if we divide our portfolio equally to all of them.

You may use the live sheet here to adjust the portfolio weightage and see how that reflects in your monthly income.
The beauty of this passive income approach is that you don't really need to have a huge sum to start, you can start small with a portfolio size that fits your circumstances and then build from there. To help grow and expedite your way you should take advantage of something called DRIP.
What is DRIP?
A dividend reinvestment plan (DRIP) is a program that allows investors to reinvest their cash dividends into additional shares or fractional shares of the underlying stock on the dividend payment date. . A dividend reinvestment plan, or DRIP, automatically uses the proceeds generated from dividend stocks to purchase more shares of the company. To take an example, if you earn $100 in dividends you can set your brokerage account to reinvest this automatically across all socks.
This strategy allows investors to compound their returns over time by accumulating more shares, which themselves pay dividends that will be reinvested.
Conclusion
Dividend income is one of the best passive income strategies that work regardless of market conditions.
This is a recession-proof strategy since it does not directly relate to stock prices
The stocks picked are dividend kings who have a proven record of paying their investors through all downturns in history
Capital requirement is flexible and can be scaled easily with consistent investing, use this simple sheet ( Sample Dividend Portfolio ) to diversify and manage your portfolio.
Leverage DRIP to further compound and expedite the growth of your portfolio size.
Data reference: https://www.dividend.com/
For any questions, please contact us, comment, or reach out at [email protected]