Nio has been one of the front runners among all the EV players that came into the limelight, especially during the pandemic run-up of major growth stocks. However, the recent downturn has hit NIO really hard and it's down more than 70% in the past 1 year's chart.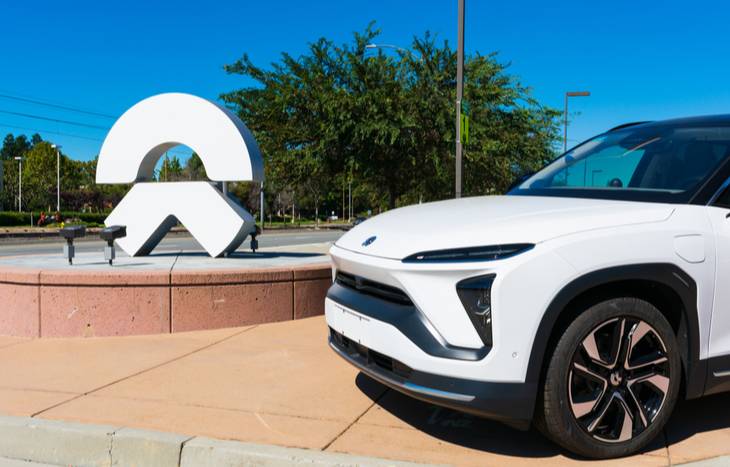 So the big question is can it bounce back to its previous glory and go above and beyond to reach the $1000 mark? This article will take a deeper look and crunch some numbers to see if NIO can hit $1000.
Current Analysis of NIO
Let's first look at how NIO is doing as of today which will give us a good gauge of how NIO could perform in the coming years. In the year 2022 NIO has been under a lot of pressure same as other peers in the EV space. The stock has been down almost 60-70% from its highs this year.
Also Check Out: Lucid Price Prediction
The primary reason behind the drop has been the overall economic downturn in the stock market coupled with the supply chain and resurfacing of the virus in china.
However, amidst all these the positive note about NIO is their consistent increase in delivery and revenue numbers. According to their latest quarter filing, they have delivered
31,607 vehicles which is a big plus sign considering all the issues the company had to face due to chip shortages and other factors during the recent downtrends.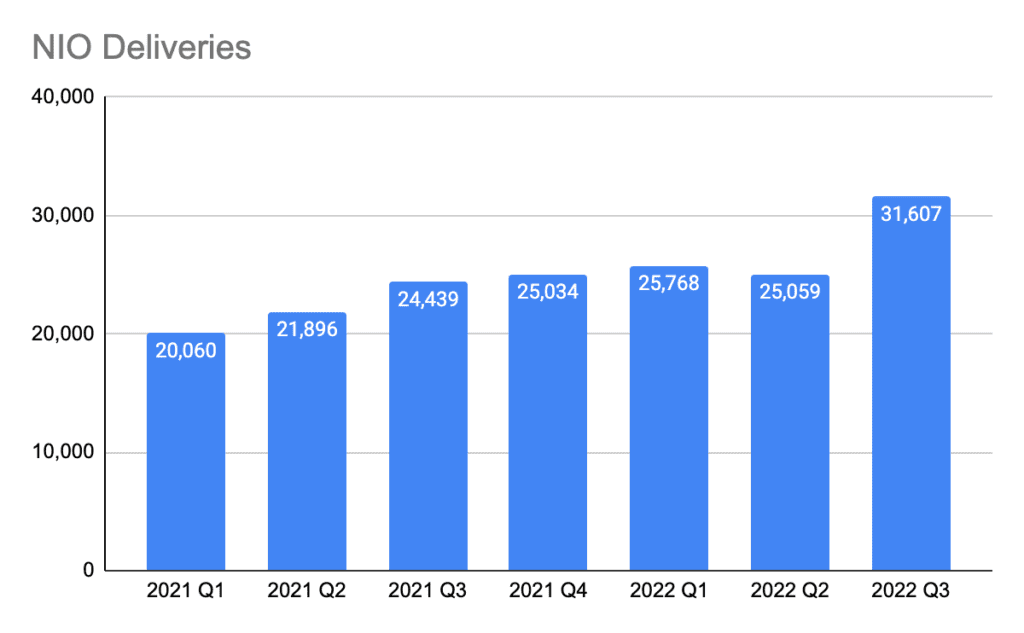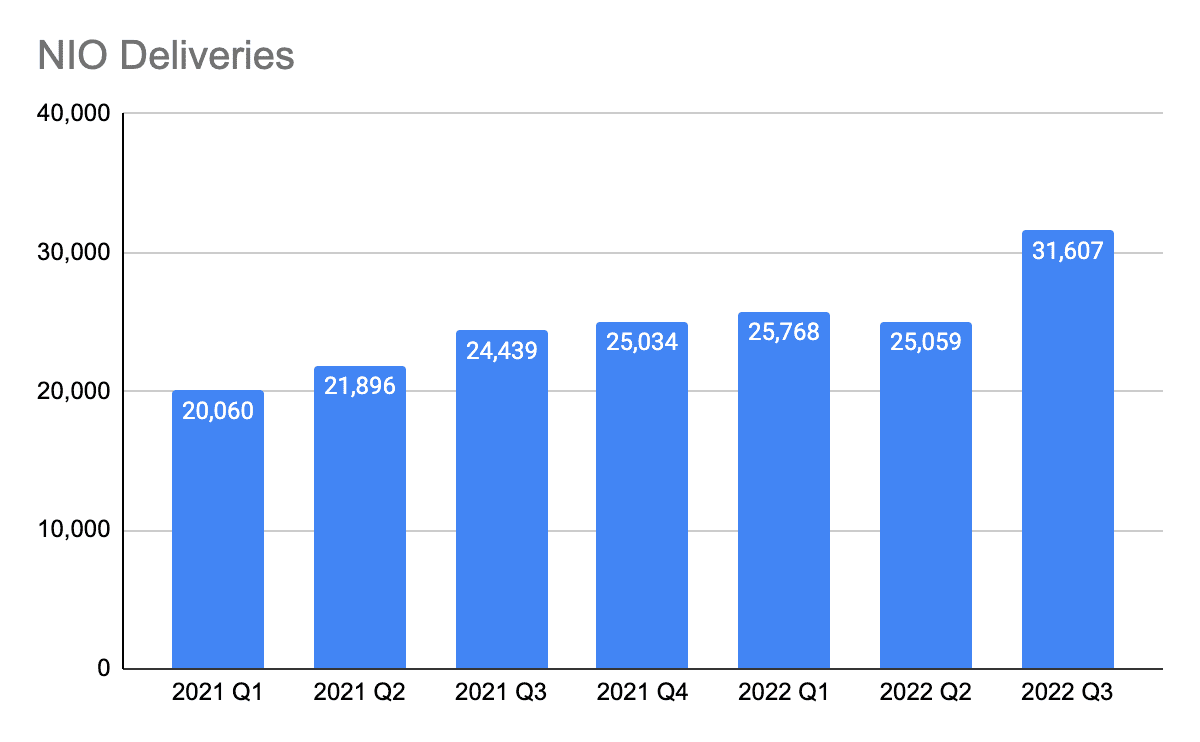 As soon as the economic conditions and supply chain issues improve we should expect a reverse in NIO's stock prices.
Risks and Other Economic Factors
In the recent filing, NIO reported wider than expected losses and that's a cause for concern if it continues to report such losses in coming quarters. However they have managed to compensate for the losses with their consistent beat on revenue numbers and a promising forecast on revenue numbers.
The second concerning factor is their higher cost and negative cash flow which makes it very difficult for investors to predict a clear path to profitability yet.
On the positive side compared to other EV players in the same league, they have one of the impressive delivery numbers which they have managed to consistently increase despite the recent challenges on the supply chain.
Financial Road Map to Reach $1000
Let's understand NIO's path to reach $1000 and how or when it can touch $1000. Based on analysts' prediction NIO's expected revenue is forecasted to be 28B by 2025.


Since NIO is not in the operating profit zone yet we cannot consider P/E to forecast what the future holds for NIO. However, we can take the P/S ( Price to Sales) to calculate or rather predict what the would be NIOs price by the year 2025.
Also Check Out: RIVIAN stock forecast
So based on 28B of revenue and a moderate P/S ratio of around 4 NIO's price would be around $67 by the year 2025.
| | |
| --- | --- |
| Forecast 2025 | Numbers |
| Number of Outstanding Shares | 1.67 B |
| Future Revenue | 28 B |
| P/S Forecast | 4 |
| Forecasted Price | $67.07 |
NIO Price Forecast for 2025
According to several analysts, NIO is expected to grow at a CAGR ( Compound Annual Growth Rate) of about ~40%. If we take that into account we can expect NIO to touch $940 by the year 2035 and $1000 in 2036 or 2037.
| | |
| --- | --- |
| Forecast 2035 | Numbers |
| CAGR Growth % | 40.00% |
| Revenue | 392 B |
| Forecasted Price | $938.92 |
NIO Price Forecast for 2035
Final Thoughts
To conclude, looking at their NIO has promising delivery numbers and a robust future forecast on the revenue we can expect NIO to do pretty well in the very near future. Also, the stock has recently bounced back from a long downturn which is a good sign of the technical charts and analysts expect a breakout very soon.
Provided economic conditions improve in the next few quarters we expect NIO stock price to come back to the growth trajectory and hit $1000 by the year 2035.
Disclaimer: This is a prediction based on a consolidated analysis of different experts however it accounts for many factors that depend on future microeconomic environments and that could change over the next few years. Always do your own research before buying into any investments.