In this article, let's discuss my personal favorite five that help in managing finances. Before we dig deeper let's first understand some basics and why do really need anything to manage finances at all.
What is a personal finance managing tool?
Personal finance tools and application allows you to manage and keep track of your finances quickly and easily, from receipts and payments to income and expenses. It simplifies the process of personal financial management by largely bypassing traditional receipts and spreadsheets. At the same time, the best personal finance software lets you collate your records, have them all in one place, and backed up too, often using cloud storage(opens in new tab) for added flexibility.
We'll therefore look at the best personal finance tools out there and show you the most important features of each one so you will be in a better position to make a decision on which one works best for you.
What factors to look for when choosing a personal finance tool?
Integration
Mobile App
Reporting
Support
Integration
The first factor that you should be looking at while choosing a personal finance application is the ease of integration. This is very important to minimize the manual effort required from your end to manage the finances. For example, a tool that provides direct integration with the credit card that you are using will help you immensely to automate your finances and categorize expenses. Otherwise, you will end up spending hours manually importing all data into the tool, and soon you might give up.
Mobile Support
Most of the tools today does provide both desktop and mobile experiences. However, this is another factor that should be evaluated to ensure the tool you are choosing has good mobile app support. Having a mobile-supported version of the tool helps a lot in managing your expenses. It helps to enter expenses on the go so you are always up to date and don't forget to log anything. Also, you wouldn't feel expense reporting is a big burden if done on the go.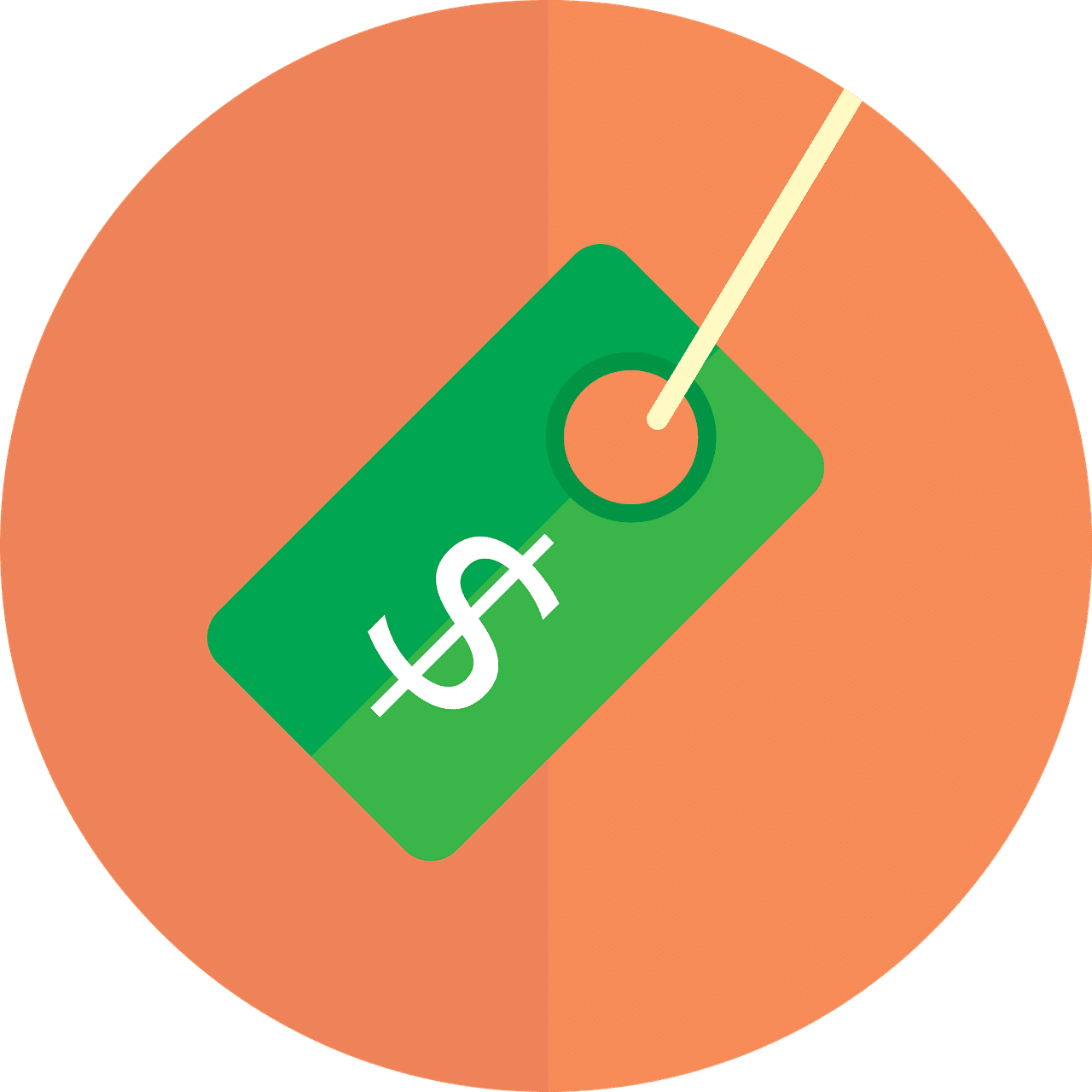 Cost
The third important factor is cost. Although most of the services that we will be discussing in this article do have a free version there are some which may limit the feature sets that you can use in their free version. So the cost would be a factor in choosing an application that fits your needs and budget at the same time.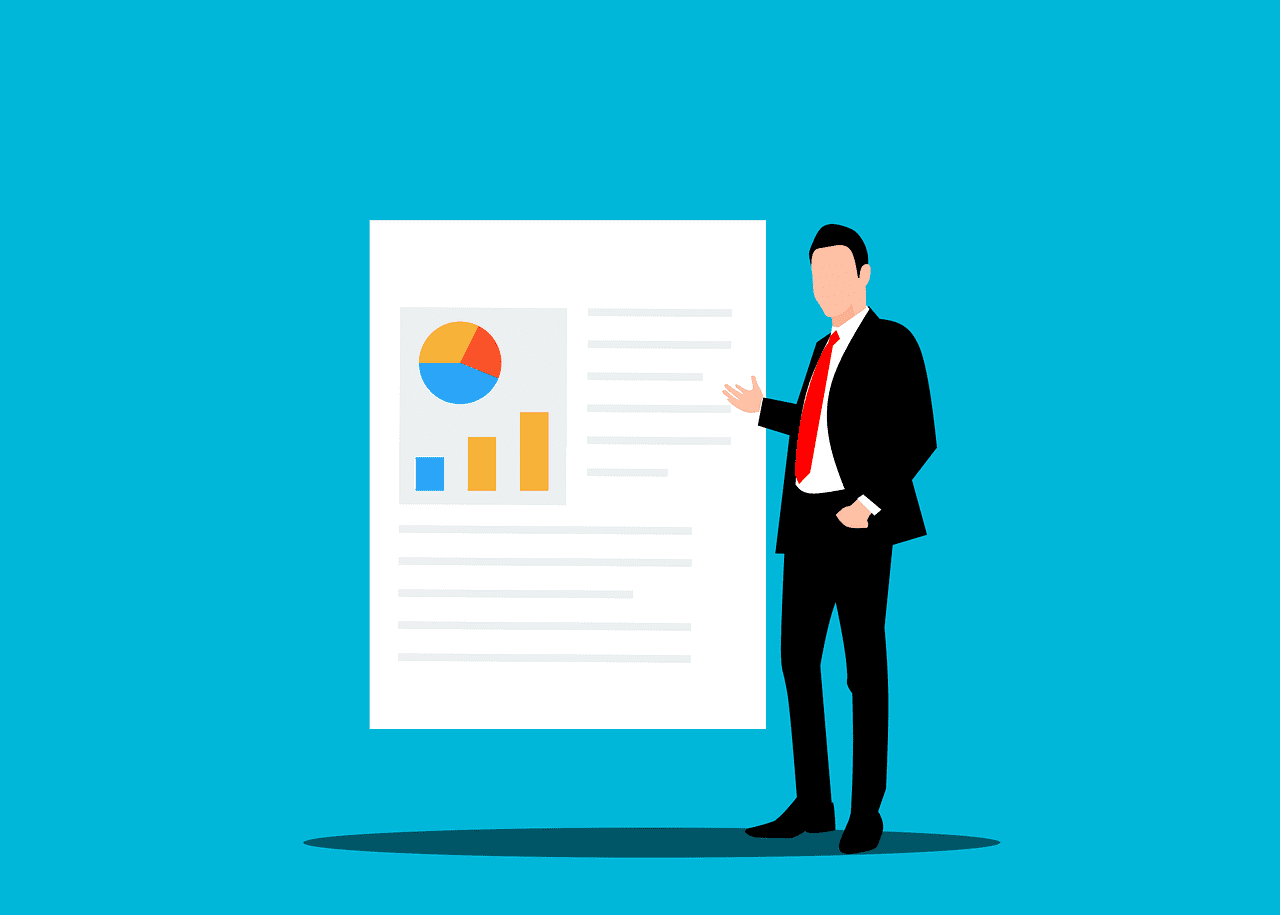 Reporting
Personal financing tools are vital for producing reports. This data can subsequently be used for tasks such as filing your taxes or for sharing with an accounts person who does the job for you. A nicely visualized report is also easy to understand and quickly spot the areas where you need to emphasize more. Take the reporting feature into consideration too when making your selection.
Let's start with my top five picks on personal finance tools. Do note that this is not in any particular order of preference. You may feel free to jump along if you are familiar with one or the other. I will be listing out several pros and shortcomings of each one to make it as easier as possible for you to decide what works best based on your situation and budget.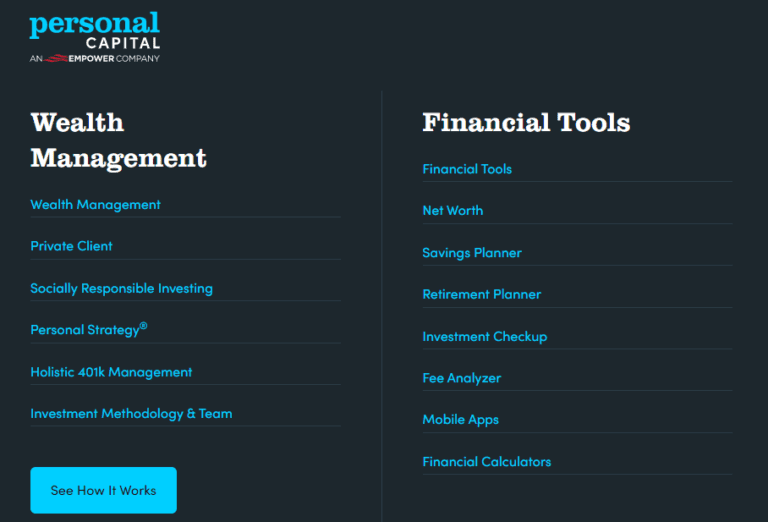 Personal Capital services are divided into two areas. The first is a set of robust money management tools that are some of the best. They have a strong focus on investment and retirement tracking. You can track your net worth, see your entire financial life, track your portfolios and plan for retirement.
And the second is their wealth management suite which is a paid service. However, compared to some other personal financing services their management fee is slightly higher.
Personally, I have used their money management tool and that has been pretty impressive so far.
Pros:
Comprehensive free investment management tools
Complete financial picture
Ease of use
Cons:
Higher wealth management Fee
High account minimum for the wealth management suite
2. Mint
Mint is one of the most popular budgeting apps. Founded in 2006, Mint was later purchased by the software company Intuit in 2009. Mint is a free budgeting app that allows you to connect all of your financial accounts in one digital space so you get a high-level overview of your financial health. Mint allows users to sync up bank accounts, money management accounts, retirement and investment accounts, credit cards, and other financial accounts. You also can track all of your monthly bills through Mint and receive reminders so you can easily pay your bills on time.
Pros
Link all of your financial accounts in one place
Allows you to set up notifications and alerts
The app is Free, fast, and easy
Simple budgeting tools
Free credit score
The awesome mobile app experience
Cons
Connectivity issues with some financial accounts
No joint accounts
Advertisements
3. YNAB ( You Need A Budget )
The primary mission of YNAB is to get you off from living paycheck to paycheck and help to reduce your overspending habits. The unlimited goal of YNAB is to get you to a point where to spend last month's money and not the money you just earned. It's quick to install, supports most transaction information downloadable from banks, and appropriately configures itself for personal or small business use by changing its monetary categories depending on your needs.
YNAB is very exhaustive in terms of options available in the tools and sometimes feels overwhelming and can be challenging to master. However, it does provide many educational materials, both tutorial and philosophical.
Pros
A great foundation for budgeting philosophy
Multiple bank connection options
A good amount of tutorials and educational material
Cons
Takes time and commitment to understand and use
Relatively pricey
4. Acorns
Pros
No minimum to Open
Automatically investing
Cash back at several retailers
Educational content available
Cons
High fee on small account balances.
Limited investment options
There are many features that Acorns provides however their main idea is to invest your spare changes. Acorns automatically invest spare change with their Round-Ups feature. Whenever you make a purchase with your linked card, Acorns rounds up the transaction to the next dollar. That change is put in a diversified portfolio based on your age, time until retirement, financial goals, and risk tolerance.
Apart from these Acorns has features such as Acorn Later ( For retirement ), Acorns Invest ( For direct market investing), Acorns Early ( For child savings), and Acorns Checking ( Checking Account)
5. Quicken
Quicken has been there for a long time. It initially started with only the desktop version and now it's available as a mobile app as well. It offers a good diversification of features covering everything from Investing, Budgeting, Bills, and accounting. Altogether, it brings all these aspects in a single dashboard to give you a very clear picture of how your money is flowing from bills to purchases to investments.
Pros
Quicken is safe and secure
It has been around for over thirty years
Variety of price plans to select from
Desktop and App
Cons
Not much suitable for business
Little pricer than other similar products
To conclude, every personal finance tool discussed here has its own mission and individual merits. All of them are free to try therefore would recommend to try and see which one truly works for you.