In this article, I will list five sites worth bookmarking in the browser for every stock and options trader/investor. The list here is not in any particular order. Each of them has something unique to offer and they have personally benefited me to be better aware of market conditions and place successful trade several times.
1. Bar Chart ( https://barchart.com )
The first in the list is a bar chart. If you're looking for an all-in-one solution with a customizable stock screener, charting analysis, and market news, then Barchart is for you. The name is slightly misleading though as Barchart is much more than just a charting tool. Not only will Barchart provide you with the tools for technical analysis, but the stock screener provides actionable stock picks.
What I liked most
The one feature that has helped me and I keep referring to is their active options list. You can leverage this to see which are the most dynamic and liquid options to play in the market.
https://www.barchart.com/options/most-active/stocks
The bar chart has an exhaust list of features for every trader and investor in the market. For a complete list of features that bar chart has to offer look at
https://www.barchart.com/site-map
2. FinViz ( https://finviz.com )
Finviz is another great website with tons of features for anyone looking to get the latest and greatest for the stock market. The screener section of this site is very useful to scan and identify the next runner based on tons of built-in indicators.
What I liked most
I personally use this for two purposes. The first is to get a quick glance at the market heat map. This gives an overall direction on where the market is heading and spots any quick picks that would fit in my portfolio.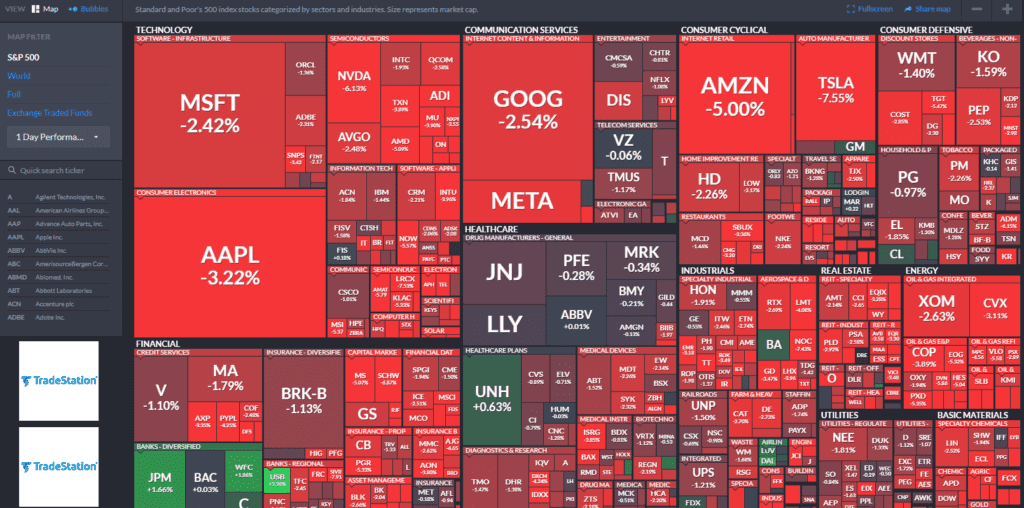 The second feature mentioned above that I use frequently is their screener. This helps a lot in doing a quick check on some key indicators and then you can further deep dive into that stock to get more insights through detailed charts. Like the below example, you can see a screener that's set to identify good candidates for swing trade opportunities. You can always save your filter as a preset so you don't need to enter it every time.
3. TipRanks ( https://tipranks.com )
This is another popular site in the investment arena. For many retail investors, making investment decisions can be challenging. This is where TipRanks focuses on giving data-driven analysis that combines several analysts' opinions. They really make it easy for millions of retail investors around the world to reach better, data-driven investment decisions through our suite of multi-award-winning research tools and simplified alternative datasets.
What I liked most
I use TipRanks mostly to review analysts' ratings and recommendations. However, do note that you should do your own homework always by looking at how that particular analyst has performed overall in predictions. And combine that with the fundamentals of the stock. Never blindly trust any analyst and trade based on their stock target.
4. Yahoo Finance ( https://yahoofinance.com )
A well-known site in the finance and Investing world. It provides financial news, data, and commentary including stock quotes, press releases, financial reports, and original content. It also offers some online tools for personal finance management. In addition to posting partner content from other websites, it posts original stories by its team of staff journalists
What I linked most
Personally, I use the charting feature of yahoo finance. It provides a quick and simple view of the key indicators instead of giving too much info that most of the time overwhelmed new traders. The three key indicators that always set in my view are RSI, Moving Average, and Bollinger Bands ( Important if you are an options trader) https://finance.yahoo.com/quote/AAPL/chart?p=AAPL
You can also use yahoo finance to build and track your portfolio. It has nice alerts which you can leverage to get notifications when your target price meets.
( https://finance.yahoo.com/portfolios/)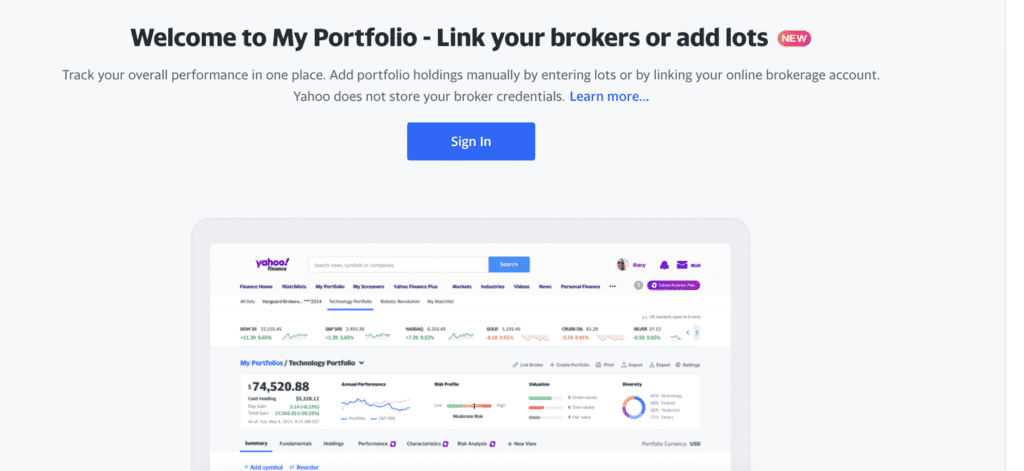 5. Trading View ( https://tradingview.com )
The fifth one is Trading View. It is a powerful charting system for traders and investors of all experience levels. On top of that, it has a social network where people share ideas, and scripts, and set up topic-based chats to discuss their views. With a professional commercial data feed, it is possible to analyze prices, volume, and historic asset prices with ease. Furthermore, company fundamentals data is also available, allowing us to screen through them and follow companies that match our criteria.
If you are an active day trader then you will benefit the most from the features on this site.
What I linked most
I use Trading View mostly for advanced charting and technical analysis. It has one of the most popular and advanced charting systems. It suits both novice and experienced traders.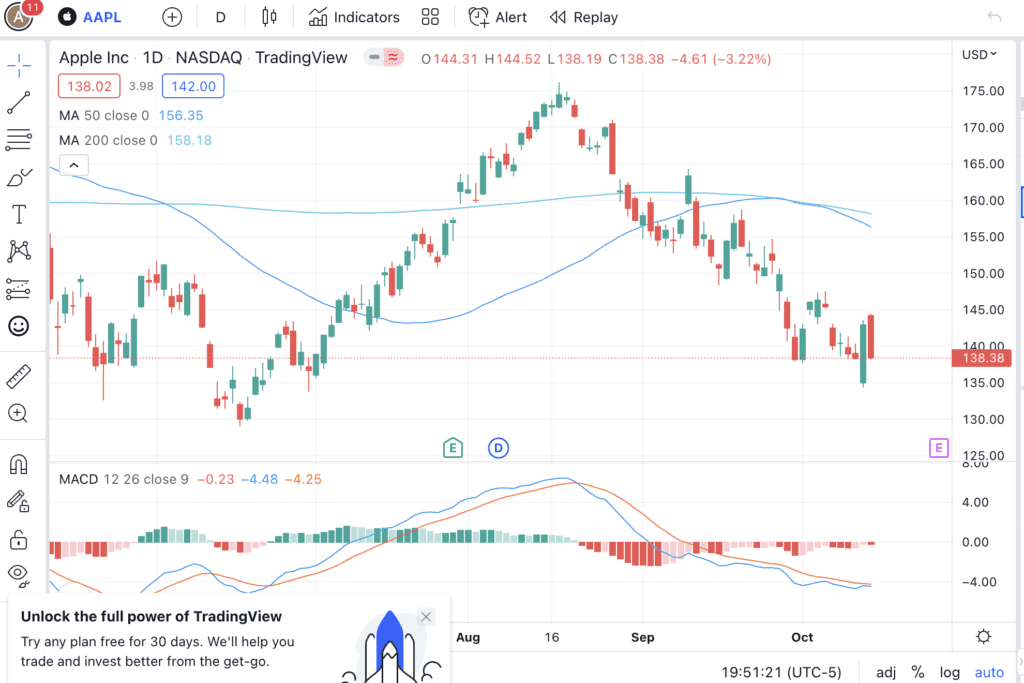 Options Profit Calculator
If you are into options trading then this is a must-have site to do your profit /loss analysis before you get into any option.
https://optionsprofitcalculator.com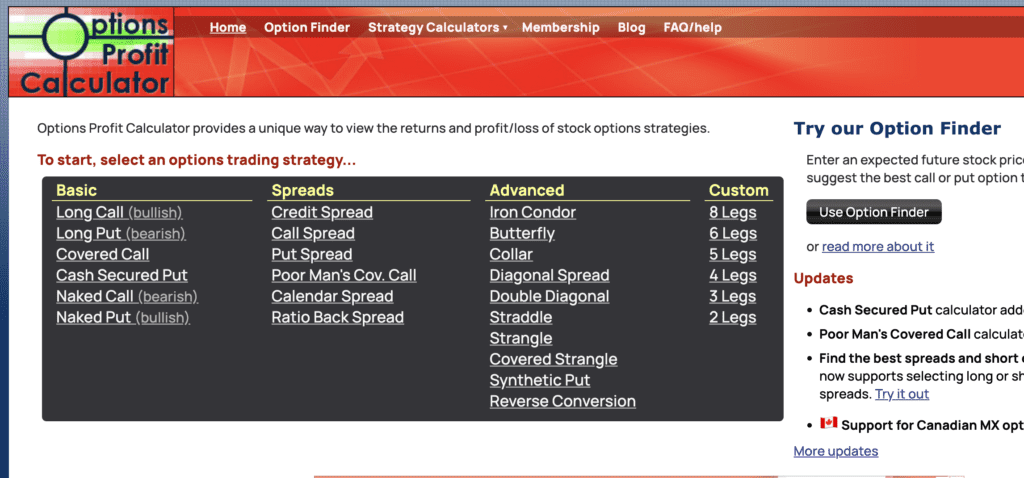 Hope you bookmark one of these in your browser to assist you in your investing/trading journey. For any feedback /questions kindly comment or send them to [email protected]