In this article, we will be discussing the PLTR stock forecast ( Palantir Technologies ) which you probably have heard around the pandemic time frame when it went public and created a buzz around investing arena. We will first look at the Palantir stock fundamentals and then follow up with predictions for years between 2023 till 2030.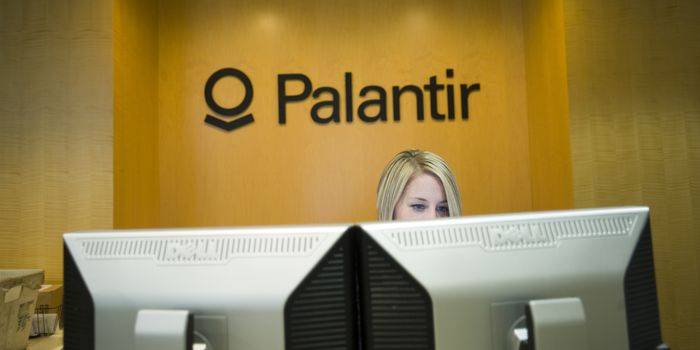 The predictions are solely based on personal analysis of the market and stock. You should always do your own research before investing however the aim of this article is to give you all the correct information so you can make an informed decision. So without further ado, let's start with the analysis and PLTR stock forecast.
What is Palantir Technologies ( PLTR )?
Palantir Technologies is a software and data analytics company founded in 2003 by Peter Thiel, Nathan Gettings, Joe Lonsdale, Alex Karp, and Stephen Cohen. The company provides software solutions for data integration, management, and analysis for a wide range of clients, including government agencies, financial institutions, and healthcare companies.
In 2020, the company went public through a direct listing on the New York Stock Exchange, with a valuation of over $22 billion. The company has continued to grow since then, with its share price increasing by over 100% in the first year of trading.
One of the key differentiators between other software companies and Palatir is its ability to win and retain major government contracts with the help of its flagship data analytics software which it sells as a SAAS model ( Software As A Service). This has proven to be a consistent source of revenue generation for Palatir.
Palantir Fundamentals
Before diving deep into the future prediction it's worth looking at the company's fundamentals. Palantir's growth prospects look strong, with the company continuing to win major contracts and expand into new markets. However, recent economic downturns and competition from other major players in the data analytics area are some of the challenges that Palatir will have to closely monitor. PLTR stock is down almost 30% last year which has put it in a nice valuation area and this should be the right time to get into this stock.
| | |
| --- | --- |
| Market Cap | $22.26B |
| Income | -$560M |
| Sales | $1.83B |
| EPS Q/Q | -14.90% |
| 52 Week Range | $5.84 – $14.86 |
| P/S | 12.16 |
PLTR Stock Fundamentals
Data for company fundamentals in the above table is referenced from FinViz as of 02/16/2023. For the latest and up-to-date data please refer here.
PLTR Latest News
Palantir achieved quarterly GAAP profitability for the first time, showing that the company surely has enough potential to become increasingly profitable as it advances. It has also provided a solid future outlook in the recent quarterly results.
In a recent interview with Palantir CEO Alex Karp said that Ukraine has been using its software for its war against Russia. He said that its software helps Ukraine target, for instance, tanks and artillery.
It is also working to implement AI capabilities for the US army Combatant Commands.
Also Check Out: JMIA Stock Forecast from 2030 to 2050
PLTR Stock Forecast 2023 | PLTR Stock Prediction 2023
PLTR's revenue is forecasted to be around 2.21B for the year 2023 and if we take a moderate P/S ( Price to Sales) ratio of about 8 which is moderate based on their current price to sales of around 11 we are expecting PLTR to reach a high of $11 by the year 2023.

| | |
| --- | --- |
| Year | Price Range |
| 2023 | $8.7 – $11 |
PLTR Price Forecast 2023
PLTR is expected to fluctuate between $8.7 to $11 for 2023. The bull case prediction is about $11 and the bear case prediction is about $8.
Check out: Price Prediction for Lucid Motors
PLTR Stock Forecast 2025 | PLTR Stock Prediction 2025
PLTR has reported much better results in its recently released quarterly result and it has started the year 2023 on a very positive note. They have also given good guidance on their future prospects.
If they can successfully mitigate some of the challenges it has been facing in terms of diversification into other sectors PLTR has a huge potential couple of years down the line.
Based on the forecasted revenue of about 3.2B by the year 2025, they have a chance to gap up to $20 by the 2025 year-end. Below is the range based on our analysis that PLTR is expected to be in the year 2025.
| | |
| --- | --- |
| Year | Price Range |
| 2025 | $12.93 – $19.67 |
PLTR Price Forecast 2025
PLTR Stock Forecast 2030 | PLTR Stock Prediction 2030
Although it is very early to forecast how PLTR will do in the next 8 to 10 years as the company is still not in the profitability numbers so we don't have many fundamentals to gauge the future performance.
Having said that, Palantir's growth prospects look very strong, with the company continuing to win major contracts and expand into new markets. In particular, the company is well-positioned to benefit from the increasing demand for data analytics solutions in a wide range of industries. As more and more organizations seek to make data-driven decisions, the demand for software and services like those offered by Palantir is likely to continue to grow.
Check Out: Price Prediction for NIO
They have some of the unique in-class data analytics software particularly built bottoms up for the defense sector. If they can successfully diversify their clientele beyond the US market it has a huge potential to capture a significant portion of market share in this space.
According to various analysts' ratings on PLTR and our analysis of the stock we expect a CAGR growth of about 25-30% and the stock price to easily cross $70 by the year 2030.
Disclaimer: This is a prediction based on a consolidated analysis of different experts however it accounts for many factors that depend on future microeconomic environments and that could change over the next few years. Always do your own research before buying into any investments.
FAQ
This is a list of frequently asked questions that people have asked about NIO Stock.
What will the PLTR price be in 2023?
Based on their current and forecasted revenue and other factors, PLTR stock can go as high as $11 by the end of 2023.
What will PLTR be worth in 2025?
According to several analysts, PLTR stock has an overall buy rating. It is expected to cross $20 by the year 2025.
Is PLTR undervalued?
We think PLTR is slightly undervalued currently. PLTR stock has dropped almost 70-80% from its all-time highs and it is sitting comfortably in the buy zone now based on all the available data.
Will PLTR hit $100?
Yes PLTR has a very good chance of hitting $100. Although it may not happen in the very near term. However, as per our analysis, the PLTR stock is expected to go as high as $70 by the year 2030 and $100+ somewhere around 2035.
What is the target price for PLTR 2023?
Although it may not reach its peak, we surely expect NIO to recover in 2023. Several analysts have predicted that it will trim its losses in 2023 and may become profitable soon.
Final Thoughts
Overall Palatir is one of its kind in the software and data analytics space. They have built a good repo among major government and defense agencies. Their propriety products like GOTHAM are already integrated and being used on major US defense projects.
As they continue to penetrate more into the defense space they will have a tremendous amount of data to further enhance and optimize their current products. It would be very hard and close to impossible to remove PLTR from their existing SAAS contracts.
As far as PLTR stock price goes it is sitting at a very attractive valuation at the current price point. Based on several analyses and our research into the stock it is one of the best growth stocks to buy in 2023.