In this article, we will be discussing SoFi stock forecast (Sofi Technologies) which is one of the FinTech companies that aims to help people in their personal finance space. We will first look at the Sofi Stock fundamentals and then follow with predictions for years between 2023 till 2030.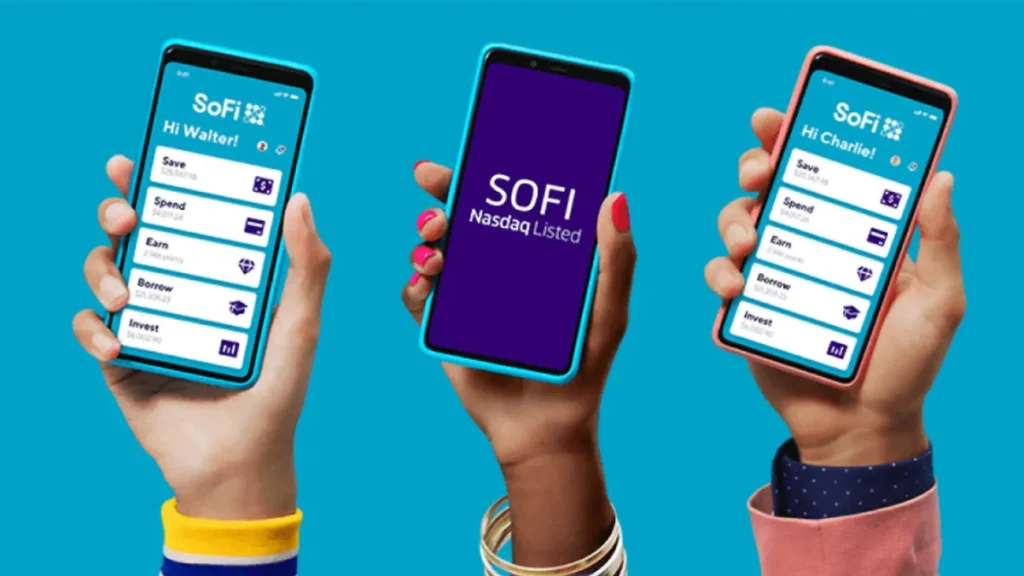 The predictions are solely based on personal analysis of the market and stock. You should always do your own research before investing however the aim of this article is to give you all the correct information so you can make an informed decision. So without further ado, let's start with the analysis and SoFi stock forecast.
What is SoFi Technologies?
SOFI was founded in 2011 and has quickly become one of the largest and most well-known fintech companies in the United States. It has received recognition for its innovative approach to finance, including being named one of the fastest-growing private companies in the country by Inc. magazine.
In addition to its financial products, SOFI offers its members access to a range of benefits, including career development resources, financial planning services, and a community of like-minded individuals. The company is committed to providing its members with a high level of customer service and support and is dedicated to helping them achieve their financial goals.
SoFi Company Fundamentals
Before diving deep into the future prediction it's worth looking at the company's fundamentals. SOFI has tried to disrupt the financial industry and to some extent, it has been successful in doing so. However, the recent economic downturn has hit the company hard and stock is down almost 40% from its highs.
| | |
| --- | --- |
| Market Cap | $6.18B |
| Income | -$431.80M |
| Sales | $560.70M |
| EPS Q/Q | -83% |
| 52 Week Range | $4.24 – $13.55 |
| P/S | 11.02 |
Sofi Stock Fundamentals
Data for company fundamentals in the above table is referenced from FinViz as of 02/01/2023. For the latest and up-to-date data please refer here.
Sofi Technologies Latest News
Sofi Technologies exceeded recent Q4 expectations and has beaten and raised expectations three times since it reset them for the student loan moratorium push-out from Q1 of 2022. Overall most of the analysts have maintained a buy rating for the company and predict great growth for stocks in coming years.
SoFi received five Best-Of Awards for Best Checking Account Overall; Best Checking Account for High Interest; Best Checking Account with No Monthly Fee; Best Checking Account for Overdraft Fee Avoidance; and Best Checking and Savings Combo. Additionally, SoFi received two personal loan awards for Best Personal Loan for Good and Excellent Credit; and Best Online Personal Loan.
Also, Check Out: JMIA Stock Forecast from 2030 to 2050
SoFi Stock Forecast 2023 | SoFi Stock Price Prediction 2023
Sofi Technologies' revenue is forecasted to be around 1.99B for the year 2023 and if we take a moderate P/S ( Price to Sales) ratio of about 3, it is expected to reach a high of $10 by the year 2023.
Overall the price of Sofi Technologies is expected to be between $7.46 to $10 for 2023. The bull case prediction is about $10 and the bear case prediction is about $7.
Check out: Price Prediction for Lucid Motors
SoFi Stock Forecast 2025 | SoFi Stock Price Prediction 2025
Sofi Technologies have reported their impressive last quarter results. According to their press release, they have generated the seventh consecutive quarter of record adjusted net revenue, which was up 58% year-over-year for the quarter and surpassed $1.5 billion for the full year, up 52% versus 2021. This is phenomenal growth for the company and its pipeline of revenue momentum is looking pretty strong. Considering this we can assume a good forecast of Price to Sales around 5.
And based on the forecasted revenue of about 3.10B by the year 2025 they have a chance to gap up to $20. Below is the range based on our analysis that Sofi Technologies is expected to be in the year 2025.
SoFi Stock Price Prediction 2030 | SoFi Stock Price Forecast 2030
Although it is very early to forecast how Sofi Technologies will do in the next 8 to 10 years as the company is yet to make a solid profit however they have a consistent growth pattern in their revenue numbers and if they can manage to increase the margins and become profitable by 2023 the company has a huge upside potential by the year 2030.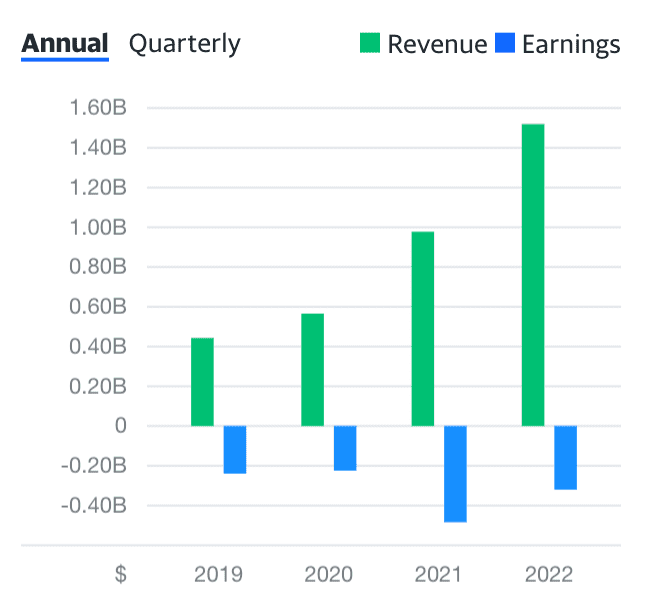 Sofi Technologies has launched one of its kind Web 3 ETF that has a good potential to attract customers interested in assets of the future like NFT's crypto etc. but at the same time looks to diversify it across them. And TWEB ETF from Sofi just does that. It tracks the SoFi Solactive ARTIS® Web 3.0 Index, providing diversification by investing in 40 securities across four themes – NFTs & Tokenization, Blockchain Technology, Metaverse, Big Data & AI – solving the key problems with the internet today.
Considering all their innovations in disrupting the fintech industry we expect a huge potential in this stock.
According to various analysts' ratings on Sofi Technologies and our analysis of the stock we expect the stock to cross $40 by the year 2030.
FAQ
This is a list of frequently asked questions that people have asked about SOFI Stock.
What will SoFi stock be worth in 2023?
Based on their current and forecasted revenue and other factors, SoFi stock can go as high as $10 by the end of 2023.
What will SoFi stock be worth in 2025?
According to several analysts, SoFi stock has an overall buy rating. It is expected to cross $19 by the year 2025.
Is SoFi undervalued?
SoFi currently has a Price to Sales ratio of 3.93 and considering their current revenue and forecasted revenue of about 4B the stock is undervalued at the current price level.
Is SoFi a good company to buy?
Yes, SoFi is a good company to buy at their current price levels. They have reported impressive Q4 2022 earnings and they have a forecasted revenue of about 8B by the year 2026.
Final Thoughts
Overall SoFi Technologies is a good buy at the current levels. Most of the analysts covering this stock have given a buy rating. However,f being a company in the financial industry there are always some regulatory risks surrounding it as its a highly regulated industry. SoFi may face increased regulatory scrutiny, which could negatively impact its operations. Also, the personal finance industry has a lot of competition which is another risk for the company.
Considering these risks are mitigated successfully there is a very good chance that Sofi Technologies will explode in the next couple of years and we should keep this on our watch list to track the latest around SoFi.