In this article, we will be discussing the NIO stock forecast (NIO) which you would have probably heard if you are into investing in the growth sector. This is one of the established names in China in the EV space and soon we should hear it making the same name in the rest of the world. We will first look at the Nio Stock fundamentals and then follow with predictions for years between 2023 till 2030.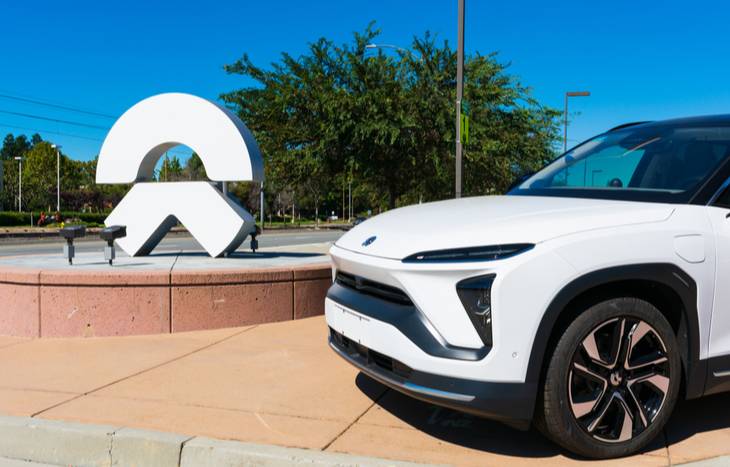 The predictions are solely based on personal analysis of the market and stock. You should always do your own research before investing however the aim of this article is to give you all the correct information so you can make an informed decision. So without further ado, let's start with the analysis and NIO stock forecast.
Brief Introduction of NIO?
NIO is a Chinese electric vehicle manufacturer founded in 2014 by entrepreneur William Li. The company started with a focus on designing and producing high-performance electric sports cars but it has now expanded to include electric SUVs and other models.
In 2018, NIO went public on the New York Stock Exchange, raising $1 billion in its initial public offering. NIO has also been involved in the research of battery technology and how that can help EV vehicles. One of the biggest factors that set NIO apart from its competition is its battery-swapping feature.
NIO has created a network of battery-swapping stations in China to address one of the biggest challenges for electric vehicle owners: range anxiety. The company has developed a network of battery swapping stations in China, called "Power Swap," where drivers can exchange their depleted battery for a fully charged one in just a few minutes. This is unlike any other EV vehicle where it typically takes anywhere from 15-30 min to reach a full charge.
Company Fundamentals
Before diving deep into the future prediction it's worth looking at the company's fundamentals. NIO is one of the well-known brands into China market and has been able to consistently increase its revenue and car sales numbers. However, the recent economic downturn has hit the company hard and stock is down almost 40% from its highs.
| | |
| --- | --- |
| Market Cap | $17.49B |
| Income | -$1.6B |
| Sales | $6.36B |
| EPS Q/Q | -38.50% |
| 52 Week Range | $8.36 – $26.27 |
| P/S | 2.75 |
NIO Stock Fundamentals
Data for company fundamentals in the above table is referenced from FinViz as of 02/14/2023. For the latest and up-to-date data please refer here.
NIO Latest News
The recent quarterly result that NIO has presented shows impressive delivery numbers which increased by 11%. This has helped the company continue its run on consistently increasing the delivery numbers and that in turn helped grow their revenue as well.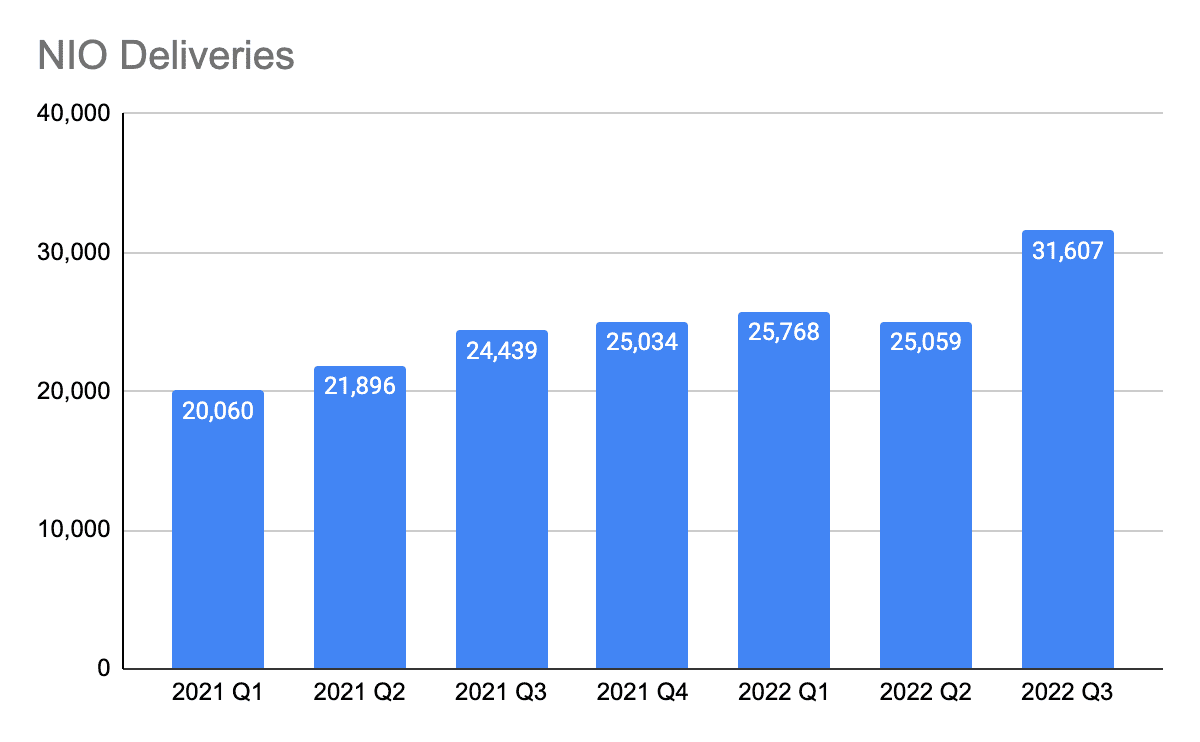 However, CEO William Li has warned of sales challenges in the first half of 2023 due to cuts in government subsidies and a broader economic slump, which have undercut local demand in China. This is all again coupled with the zero covid policy in china which is hindering production.
Also Check Out: JMIA Stock Forecast from 2030 to 2050
NIO stock forecast 2023 | NIO stock price prediction 2023
NIO's revenue is forecasted to be around 14B for the year 2023 and if we take a moderate P/S ( Price to Sales) ratio of about 3, it is expected to reach a high of $34 by the year 2023.

NIO Revenue Forecast
| | |
| --- | --- |
| Year | Price Range |
| 2023 | $16.7 – $34 |
NIO Price Forecast 2023
Overall the price of NIO is expected to fluctuate between $16.7 to $34 for 2023. The bull case prediction is about $34 and the bear case prediction is about $16.
Check out: Price Prediction for Lucid Motors
NIO stock forecast 2025 | NIO stock price prediction 2025
NIO has reported very promising delivery numbers in the recent quarter and if they can manage the risk surrounding supply chain disruption and china's zero covid policy they can beat their forecasted revenue numbers in the next couple of years.
Based on the forecasted revenue of about 27B by the year 2025, they have a chance to gap up to $65 by the 2025 year-end. Below is the range based on our analysis that NIO is expected to be in the year 2025.
| | |
| --- | --- |
| Year | Price Range |
| 2025 | $32 – $64.67 |
Nio Price Forecast 2025
NIO stock price prediction 2030
Although it is very early to forecast how NIO will do in the next 8 to 10 years as the company is still not in the profitability numbers so we don't have many fundamentals to gauge the future performance.
Having said that, they have a consistent growth pattern in their delivery numbers and if they can manage to increase their margins and become profitable by 2023 the company has a huge upside potential by the year 2030.
Apart from being a car maker NIO has a strong investment in the Research and Development area in the EV space. Their battery-swapping technology is one of a kind among their competition. It has been well-received by Chinese EV owners, and the company plans to continue expanding its Power Swap network in the future. It will surely set it apart from other EV players and give a huge boost to sales numbers.
| | |
| --- | --- |
| Year | Price Range |
| 2030 | $400-450+ |
NIO Price Forecast 2030
According to various analysts' ratings on NIO and our analysis of the stock we expect a CAGR growth of about 400% and the stock price to easily cross $400 by the year 2030.
Disclaimer: This is a prediction based on a consolidated analysis of different experts however it accounts for many factors that depend on future microeconomic environments and that could change over the next few years. Always do your own research before buying into any investments.
FAQ
This is a list of frequently asked questions that people have asked about NIO Stock.
What will NIO price be in 2023?
Based on their current and forecasted revenue and other factors, NIO stock can go as high as $34 by the end of 2023.
What will NIO stock be worth in 2025?
According to several analysts, NIO stock has an overall buy rating. It is expected to cross $60 by the year 2025.
Is NIO undervalued?
NIO currently has a Price to Sales ratio of 2.82 and considering their current revenue and forecasted revenue the stock will be considered undervalued at the current price level.
Is NIO a good company to buy?
Yes, NIO is a good company to buy at the current price levels. They have reported impressive delivery numbers in the recent quarter despite several challenges that have plagued the overall EV industry.
How high is NIO stock expected to go?
The NIO stock is expected to go as high as $450 by the year 2030 and $900+ by the year 2035.
Will NIO recover in 2023?
Although it may not reach its peak, we surely expect NIO to recover in 2023. Several analysts have predicted that it will trim its losses in 2023 and may become profitable soon.
Final Thoughts
Overall NIO is a good buy at the current levels. Most of the analysts covering this stock have given a buy or hold rating. The company has also produced very promising delivery numbers which is an encouraging sign given the downturn in the market.
There are still some risks including but not limited to zero covid policy in China, supply chain disruption, and macroeconomic conditions. Considering these risks are closely monitored by the company and mitigated successfully there is a very good chance that NIO will start to break out in next couple of years.